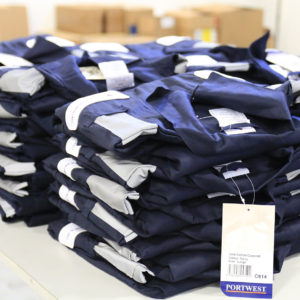 Our owner and President, Steve Fabik, has been in the business industry for over 28 years.  Steve's passion for the uniform business began shortly after college while working for a Dallas-based uniform company where he eventually served as their President.
Steve founded Uniform Solutions to pursue his lifelong dream of owning and operating his own business.  His mission is to be the best in the industry by utilizing his unmatched industry expertise and his commitment to personalized service excellence.  You won't find another company as customer-focused as Uniform Solutions.
Uniform Solutions' success is based on the fundamental belief that uniforms are much more than simply a functional article of clothing.  Steve believes uniforms should also serve as a powerful business branding tool and as a symbol of company pride.  Our team at Uniform Solutions is motivated to help businesses enhance their branding strategy while keeping employees protected, comfortable and satisfied.
Our mission here at Uniforms Solutions, Inc. is to lead the industry by serving as a one-stop destination for our customers' uniform and work gear needs while adhering to our founding principles of superior quality, value, integrity and personalized service excellence.